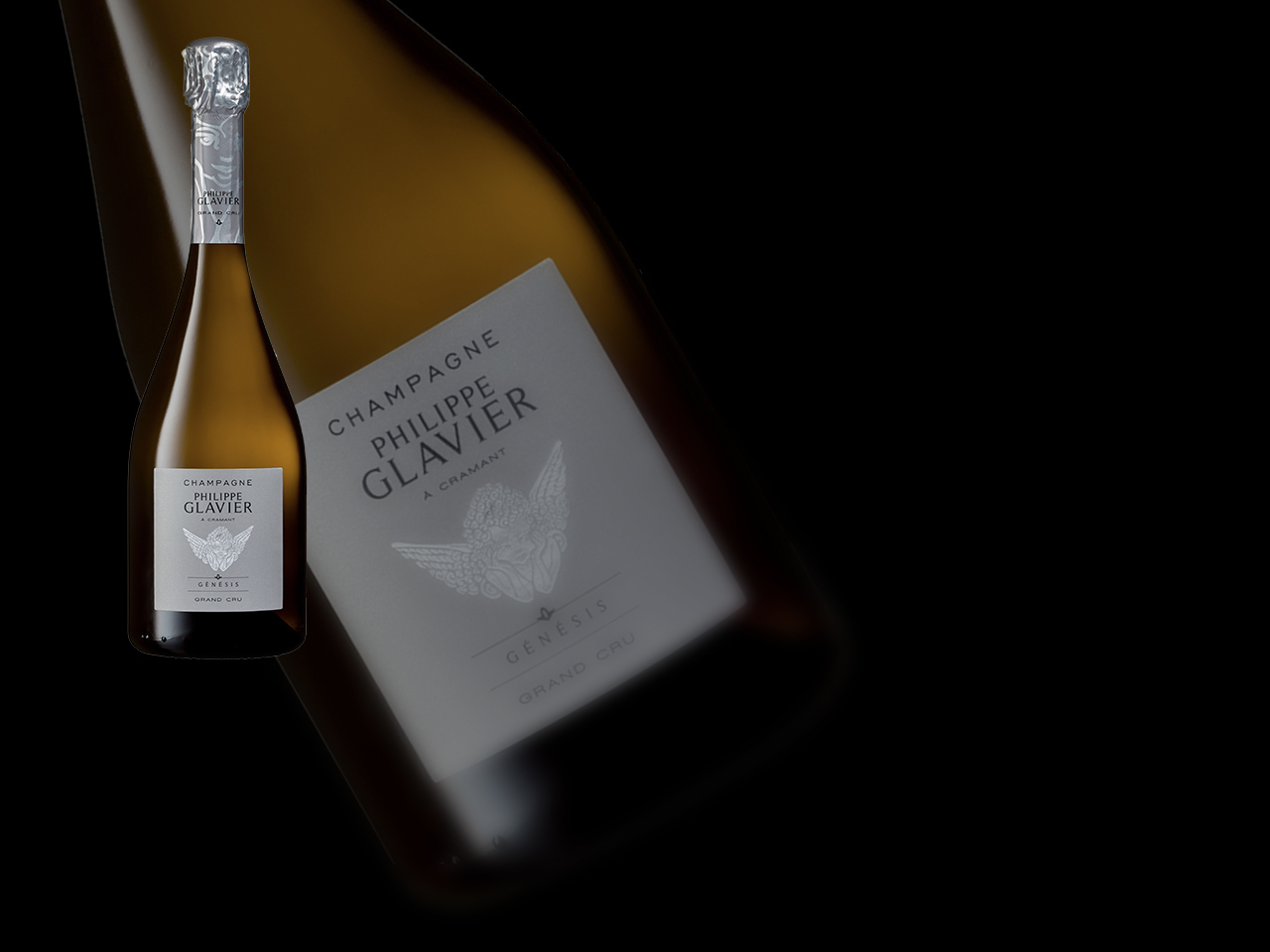 Cuvée
" Génésis "


GRAND CRU BLANC DE BLANCS « The powerful Chardonnay ».
Lightly honeyed shade.
A smell that has matured with its roasted aromas, it still remains fresh and elegant with notes of candied citrus fruits and also lightly minty.
There is a Delicate and fresh feeling to it. It remains in the straight aromatic line of the nose. This wine of great consistency should be accompanied by delicate dishes and served on prestigious occasions.
When tasting:
As an aperitif, preferably in winter, and served chilled, it will deliver its secrets when warmed up it will be self-sufficient.
During a meal, you could combine it with pan-fried scallops served in a delicately honeyed crust with a julienne of carrot and leek blanched in champagne.