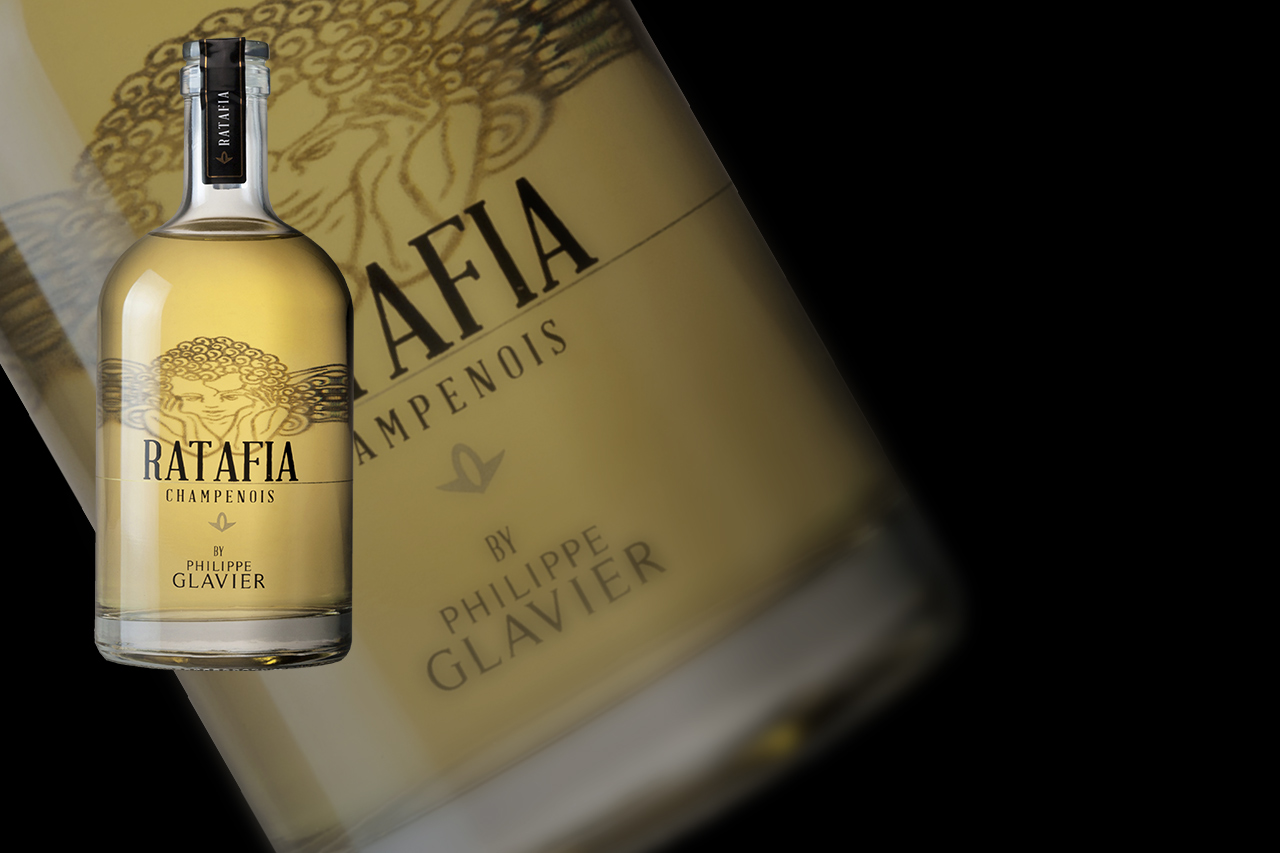 Cuvée
Ratafia
Ratafia presents itself with a light straw yellow colour with pale silvery yellow tinges, shimmering and deep in the glass. The rather dense and limpid disk is bright and transparent. The visual sensation announces a fresh and nuanced wine.
The first nose is delicate and elegant. It evokes scents of hawthorn and acacia mixed with notes of brioche, butter and quince jam. It evolves with aeration towards smells of honey, white fruit paste, creamy chalk, crushed pear and dried almond with some hints of rum.
The sensation on the palate is straightforward and clean with good lemony tension. Ratafia develops a density of pulpy and preserved white fruits, supported by a fresh acidity which counterbalances the warm side. The mid-palate is orchestrated by a chalky minerality which confers delicacy and accentuates the creamy sensation of the lush fruitiness. The coating of the syrup is counterbalanced by the tension which adds crispness to the fruity substance. The fragrant and honeyed finish lands on the palate, leaving an ultimate melting sensation with an aromatic persistence on the preserved lemon.
Our Ratafia combines freshness and delicacy, qualities that allow tasting that is both convivial and gastronomic.
We suggest a tasting temperature between 8 and 12 ° C