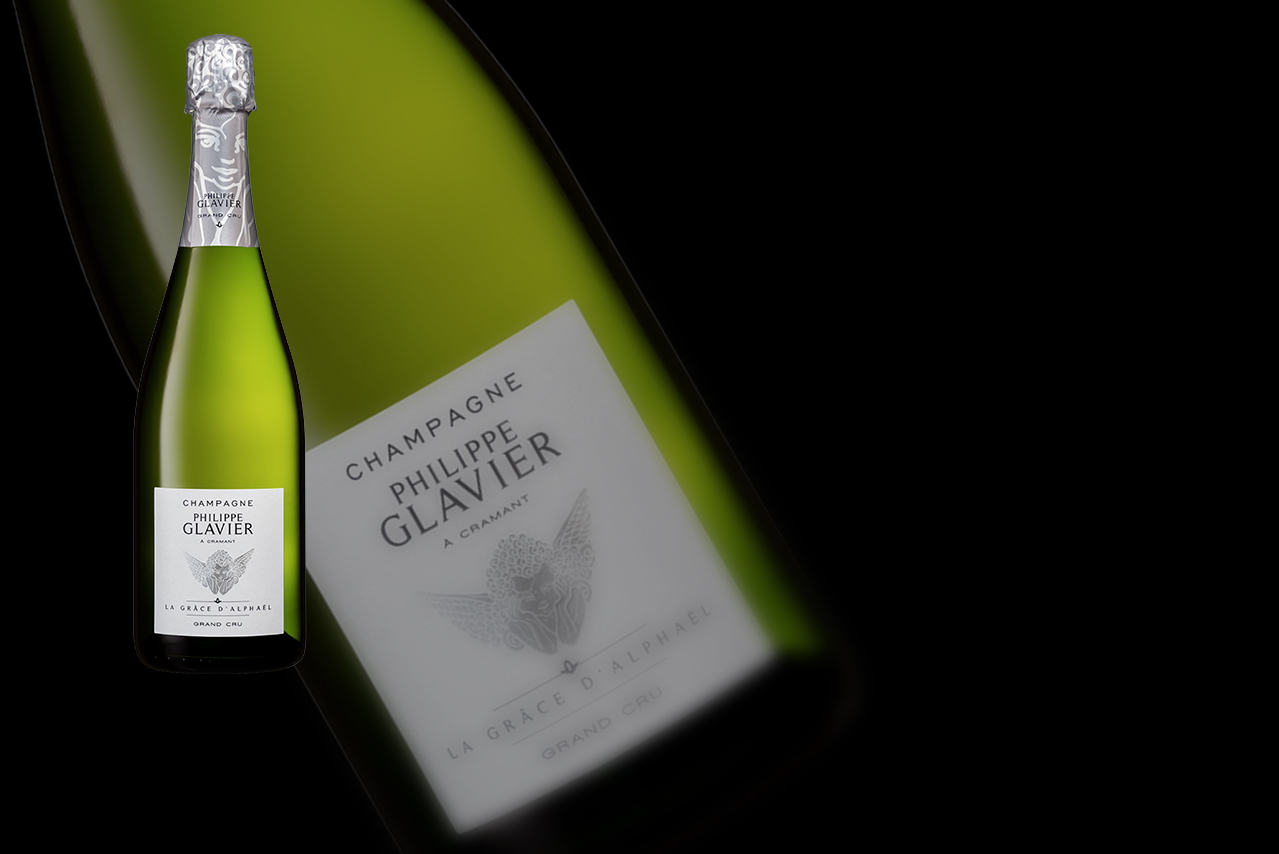 Cuvée
" La Grâce d'Alphaël Brut Nature"


It is a variation of the previous cuvée, but with a particularity of its own, which therefore, has its place as another cuvée.
It also has a beautiful visual aspect to it, with a luminous appearance, a pale-yellow gold colour with deep reflections. Fine bubbles with persistent a ring of bubbles.
The nose is mineral and iodized then floral with a delicate perfume of acacia mixed with the sweetness of white peach; then we find the scents of white roses, lemon and apricot. The end of the nose resembles crushed almond and carensac liquorice.
The effervescence is creamy and melted. The slender finish is pure, lemony, while maintaining a delicate saltiness.
When tasting:
Delicious with a good balance between the sweet and the acidity of the wine: A champagne with aperitif virtues which can accompany dishes with a dominant iodine taste such as fine oysters, a carpaccio of scallops, white tuna or sea bream sashimi, and salmon marinated in dill.